Refinancing traps to avoid
Whether you're after lower repayments or want to tap into the equity sitting in your home, refinancing can offer significant benefits. Here are some things to be aware of so that you don't find yourself hooked into a bad deal.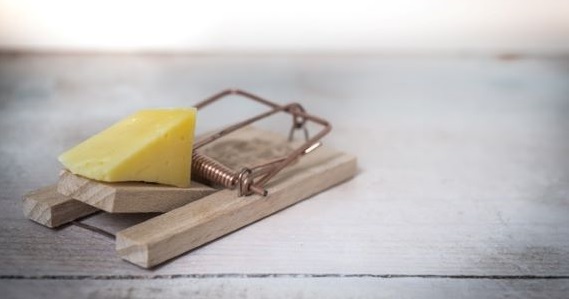 Don't be fooled by the interest rate
Finding a lower interest rate doesn't necessarily mean you've scored yourself a better deal. In fact, a product with more features may cost you a bit more in fees or interest, but could save you more in the long run. Including features such as an offset account will prove valuable as it will allow you to make larger repayments or put any extra cash against the loan. Products without this feature may charge a fee for early repayments.
Honeymoon rates are just that
Don't be lured by offers with discounted introductory rates unless you've calculated the savings over the life of the loan. While a loan with a discounted interest rate seems a tempting offer, it's only temporary. Once the introductory period is over, the interest will revert to a higher standard variable for the rest of the loan term. It may be more beneficial financially to negotiate a lower interest rate without an introductory discount.
Be aware of the fees
One of the main purposes of refinancing is to lighten the financial burden, however, that doesn't mean that it's not going to cost you. There are many fees involved, which may include discharge and application fees, a valuation fee, land registration fee, and mortgage insurance. You may also be subject to stamp duty depending on what state your property is located in. While these cannot be avoided, you have to ensure that the costs involved are not higher than the savings, to make the process worthwhile.
While there are traps to avoid, a little expertise can take the stress out of refinancing to save you thousands, fund that renovation, or simply find a loan that suits your life a little better. Please contact us on |PHONE| we can guide you through the process.
Source : Mortgage Finance Help December 2020 
Reproduced with the permission of the Mortgage and Finance Association of Australia (MFAA)   Important: This provides general information and hasn't taken your circumstances into account.  It's important to consider your particular circumstances before deciding what's right for you. Although the information is from sources considered reliable, we do not guarantee that it is accurate or complete. You should not rely upon it and should seek qualified advice before making any investment decision. Except where liability under any statute cannot be excluded, we do not accept any liability (whether under contract, tort or otherwise) for any resulting loss or damage of the reader or any other person.  Past performance is not a reliable guide to future returns.
Any information provided by the author detailed above is separate and external to our business and our Licensee. Neither our business nor our Licensee takes any responsibility for any action or any service provided by the author.
Any links have been provided with permission for information purposes only and will take you to external websites, which are not connected to our company in any way. Note: Our company does not endorse and is not responsible for the accuracy of the contents/information contained within the linked site(s) accessible from this page.