The Home Loan Approval Process
Following the lodgement of a home loan application, hopeful borrowers are often keen to know what will happen next and how long it will take for them to receive the verdict. The bad news is that there is no one-size-fits-all answer. The good news, however, is that a solid application is the key to keeping the approval time short.
The amount of time it takes for you to receive a response to your home loan application can vary. An answer is usually received between two days to two weeks, depending on a range of factors.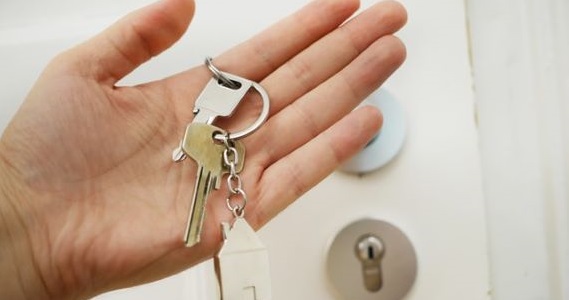 "For a reasonably straightforward application, it's 48 hours to a final approval. But, depending on how complex the circumstances are, it can take longer than that," explains a finance expert.
Before offering conditional approval, your potential lender will need to make an assessment of your application and conduct a valuation of the property. Of course, having a valuation that is acceptable to the lender done in advance will expedite the process.
"With valuations, the intention is to support an application rather than to make or break it," the finance expert says. "There are a few things that can result in an application not being approved based on valuation, like zoning, property size, or if the condition of the property is poor enough that major repairs would be required before it could realise its market value. 
The lender will also assess your capacity to repay the loan amount you have requested. This is where all of the information about your salary and liabilities come into consideration, and where accurate and complete information is essential.
"The credit review by the lender can include a bit of to-and-fro between the customer, the broker and the lender due to the lender's request for further information as that credit review takes place," the finance expert says. 
Your potential lender makes an overall judgement of you as a borrower and the complexity of your financial history will affect how long this takes.
"It's best to be full and frank in disclosure from a borrower's perspective. The biggest red flag is non-disclosure of liabilities or adverse information on a credit history, whether it is included in documentation or not," the finance exprert says.
"The complexity of the application process is a great reason why you would sit down with a reputable broker, as they can just explain all of that to you."
Following the submission of an application, you can expect your finance broker to be in touch with you to update you on progress, and to notify you of the outcome. If your application is approved, your broker will also advise you of when to expect a formal letter of approval from your lender.
Please contact us on |PHONE| if you seek further assistance on this topic.
Source :Mortgage + Finance Help August 2020 
Reproduced with the permission of the Mortgage and Finance Association of Australia (MFAA)
Important: This provides general information and hasn't taken your circumstances into account.  It's important to consider your particular circumstances before deciding what's right for you. Although the information is from sources considered reliable, we do not guarantee that it is accurate or complete. You should not rely upon it and should seek qualified advice before making any investment decision. Except where liability under any statute cannot be excluded, we do not accept any liability (whether under contract, tort or otherwise) for any resulting loss or damage of the reader or any other person.  Past performance is not a reliable guide to future returns.
Any information provided by the author detailed above is separate and external to our business and our Licensee. Neither our business nor our Licensee takes any responsibility for any action or any service provided by the author.
Any links have been provided with permission for information purposes only and will take you to external websites, which are not connected to our company in any way. Note: Our company does not endorse and is not responsible for the accuracy of the contents/information contained within the linked site(s) accessible from this page.