Getting ready for auction day
So, your auction's around the corner and understandably, you're a big ball of excitement inside an even bigger ball of stress. Don't worry – it's normal. It's also completely manageable with some mental and money preparation. Here's what to go over in the lead-up to the big day.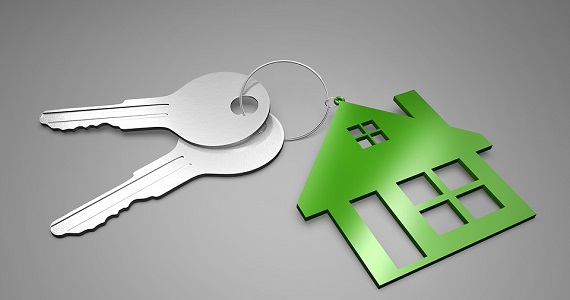 KNOW HOW THINGS UNFOLD ON AUCTION DAY
Ask your agent for a schedule of procedures. This is a written itinerary that outlines how the auction is supposed to play out, as well as your game plan – from where you need to be at different stages, to whether friends and family can attend. The nature of the auction means it's going to be a relatively stressful day, so knowing what's going to happen goes a long way to staying calm and nailing the big decisions.
At minimum, go over and clarify the following info with your agent:
your reserve, as well as a broad plan of action if it isn't met

how many people are expected to show up

how you'll communicate with your agent on the day

whether any vendor bids will be made

what the bidding increments will be.
If you're uninitiated in the auction world, definitely visit a few auctions prior to your own for some invaluable hands-on experience and a feel for how things flow.
Our tip
Get familiar with state-specific auction rules. For example, NSW only allows one vendor bid and in VIC/WA, interested parties don't need to register to bid, making attendance unpredictable
GET TO KNOW YOUR AUCTIONEER
Ask your agent who your auctioneer is and try meet them ahead of the big dance. A great auctioneer can squeeze out a few extra bids at the finish line, so you'll want someone who can confidently engage bidders.
Make sure they get briefed by your agent and that there's a healthy back-and-forth between them. They should do their due diligence on your house and neighbourhood, but a pre-auction meeting is essential for going over the basics – like your property's main selling points and recent sales in your area to reference on the day.
Check their credentials
If your auctioneer's a member of your state's respective Real Estate Institute, you know they've been expertly trained and have the best data at hand. Find out at the links below:
Our tip
Ask your agent if you can see your auctioneer in action to get a feel for their style. If they make you want to throw your bidding hand up, you've got a winner.
BE CERTAIN ON YOUR AGENT'S CONTRACT/COMMISSION
At this point, you've likely locked in your agent's rate of commission as either a fixed price or a percentage of the sale. But it's worth double-checking that there isn't anything ambiguous about the terms stated in their contract.
For example, you might've agreed on 3.3% commission for a selling price up to $500,000 and 3.5% for anything above $500,000. This can be cut two ways, giving two significantly different commission fees: 3.5% commission on every dollar above $500,000, or 3.5% commission on the entire sale amount.
Our tip
Make sure you're all on the same page regarding your agent's authority to sell if the reserve isn't met. No one likes a surprise sale.
CONSIDER A BRIDGING LOAN IF YOU'RE BUYING
Selling your home in the morning and buying a new one in the afternoon. Sounds pretty great, doesn't it? But you're far more likely to find your dream property before you sell (and before you have some much needed funds in the bank). It's the classic homebuyer's conundrum – and a bridging loan could be your answer.
A bridging loan 'bridges the gap' by providing funding to purchase your new place before you've sold your current one. The value of both the property you're buying and the one you're selling are used to determine a bridging loan—and when you sell your current home, it allows you to reduce the loan back down in line with your new property's value.
Taking out a bridging loan might seem like a no-brainer, but you'll be paying it off on top of your current home loan, which can get a bit dicey if you're not financially prepared.
It's also crucial to be realistic about how long your place will take to sell and how much you'll get. The last thing you want is to come up short for a loan that's had time to accrue a lot more interest than you budgeted for. Unsure about how to get a home loan for your next house? Learn more about bridging loans and if they're right for you.
Our tip
Interest repayments are calculated on your overall debt, so making repayments will help minimise some of the interest charged until your home is sold.
Reproduced with permission of National Australia Bank ('NAB'). This article was original published at https://www.nab.com.au/personal/life-moments/home-property/buy-next-home/before-auction
 National Australia Bank Limited. ABN 12 004 044 937 AFSL and Australian Credit Licence 230686.
The information contained in this article is intended to be of a general nature only. Any advice contained in this article has been prepared without taking into account your objectives, financial situation or needs. Before acting on any advice on this website, NAB recommends that you consider whether it is appropriate for your circumstances.
© 2020 National Australia Bank Limited ("NAB"). All rights reserved.
Important: Any information provided by the author detailed above is separate and external to our business and our Licensee. Neither our business nor our Licensee takes any responsibility for any action or any service provided by the author. Any links have been provided with permission for information purposes only and will take you to external websites, which are not connected to our company in any way. Note: Our company does not endorse and is not responsible for the accuracy of the contents/information contained within the linked site(s) accessible from this page.